TUNNING
Here at Mathitech Bike Center we can offer individual suspension settings to suit lots of different rider requirements.
We are able to offer custom valving for both shocks & forks to create a more suitable damping characteristic for your needs. We work with many MTB suspension products and offer tailored solutions to suit your particular suspension.
We are constantly working to find different settings to use for different applications and to suit different riders weights and riding styles. Individuality is the key and we like to treat every customer independently and offer them their own 'tailor made' setting & set-up.
A wide number of MTB forks & shocks have a range of different shim stack arrangements to independently tune your fork or shock to your preference.
We can discuss your needs, advise on a suitable setting and apply that to your shock or forks. This comes in combination with a full service and can really make the difference to both your riding enjoyment and performance!
We also work with some aftermarket suspension upgrade companies who offer some very exciting options for improving your MTB suspension.
Please feel free to contact us about your requirements. We're happy to help you wherever we can and get you riding faster, more efficiently and more in control!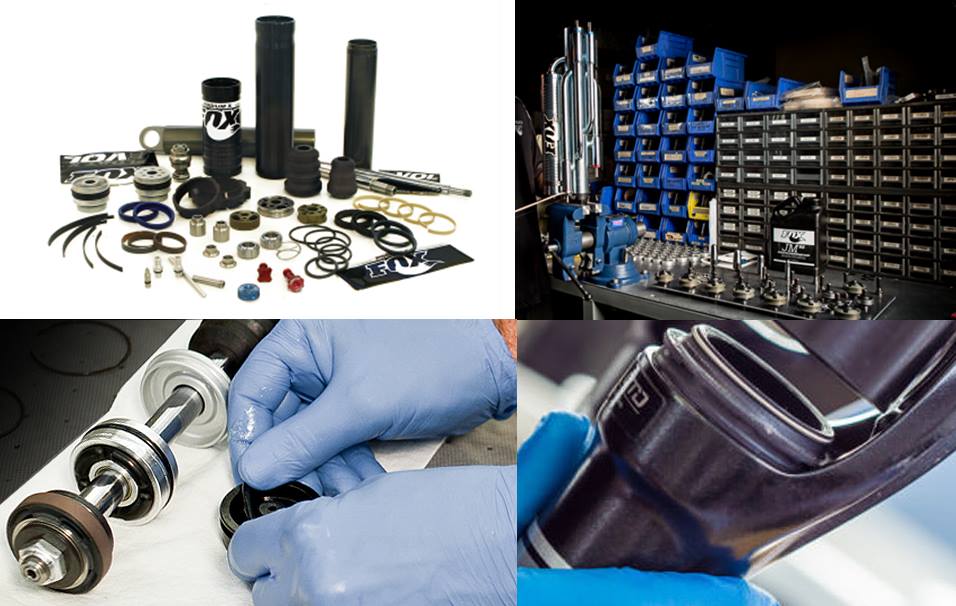 PRO IMPACT by Andreani
PRO-IMPACT is born to permits to easily tune MTB front forks present on the market, from 32 to 36mm, optimizing their functionality according to different terrains and riding styles. It is the result of years of studying the interactions between air and polymers.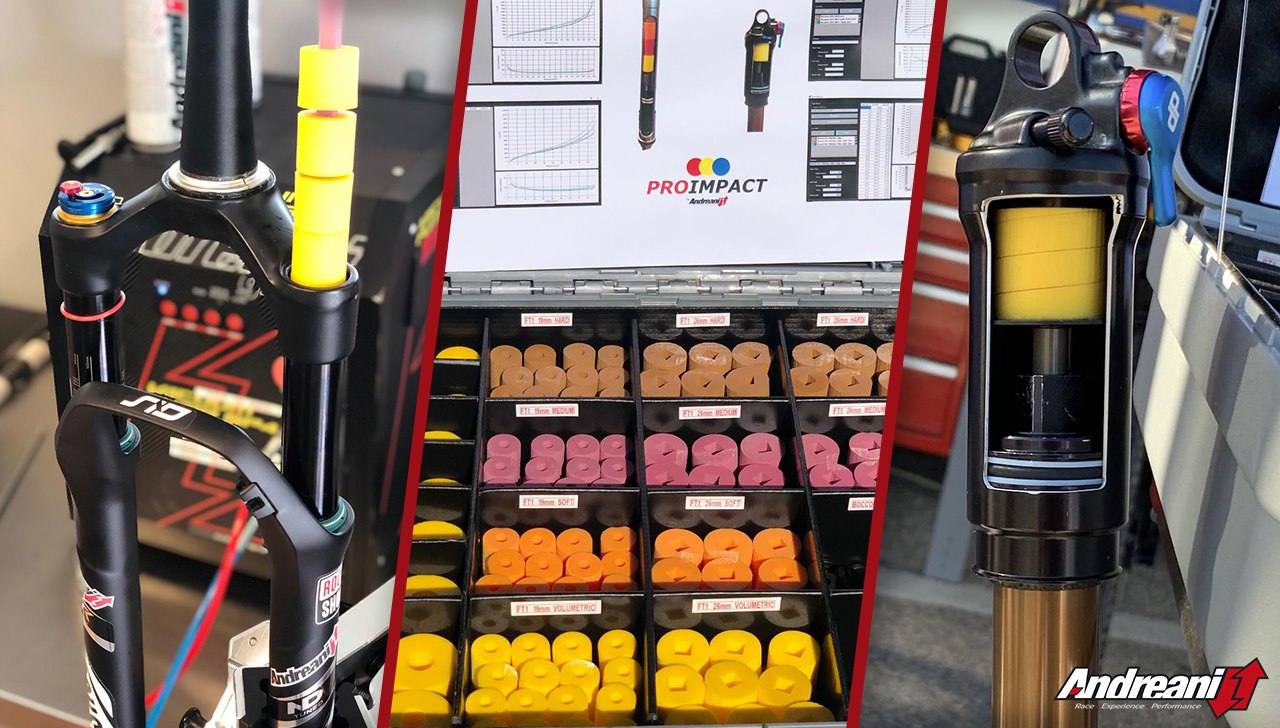 PISTON KIT
Thanks to its presence on the majority Italian MTB Championship, the Andreani R&D Department developed a new piston dedicated to Mountain Bike forks. With our kit you'll increase the ability to copy the ground like bumps and rocks, with a less effort on your forearms. It is made with an Ergal piston with increased oil passages in order to guarantee a bettr flow to the fork. In combination with the piston, a new setting (Hard or Soft) will be included to gain the ebst performance from the kit. All the Andreani Piston Kits are available through our Authorized Service Center.
FORK SEAL KITS
The mountain bike fork seal kit from SKF contains two integrated oil seal-dirt scrapers, crush washers and preimpregnated foam rings. Depending on the fork manufacturer, the kit may consist of two oil seals and two dirt scrapers. • The integrated dust sealing lip is designed as a first guard against dirt entering the fork, thus preventing contamination of the other components in the fork • The integrated oil sealing lip prevents oil from exiting the fork • The special pre-impregnated foam ring within the kit provides enhanced friction reduction to the fork • User friendly for quick replacement during periodical oil service.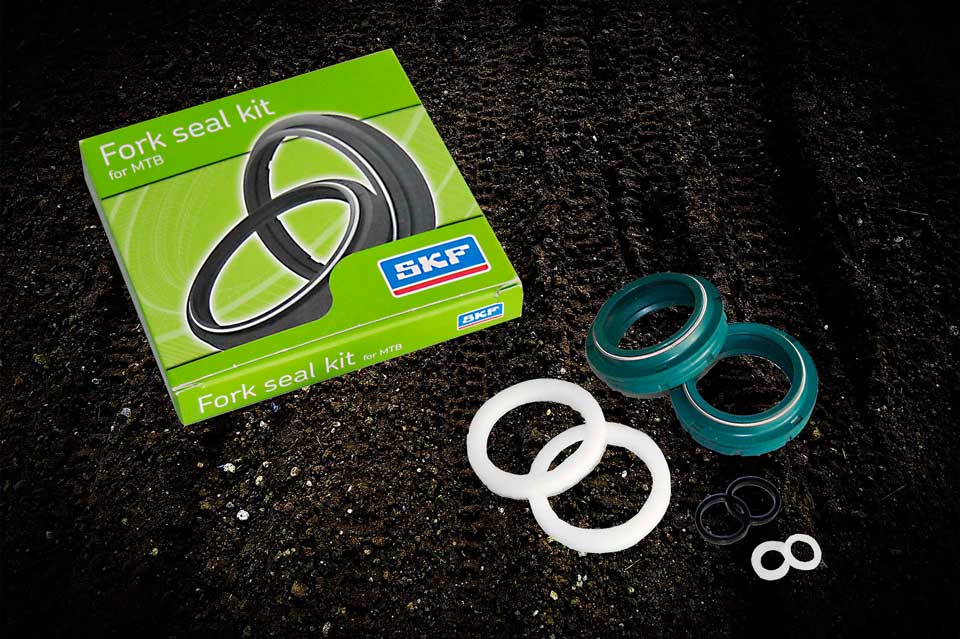 TI-SPRINGS
Ti-Springs was setup in 2013 after it was realised that there was a high demand for titanium springs in the mountain bike industry.Since then they have grown to become the World's number one supplier for titanium springs for mountain bikes and have formed numerous partnerships with international race teams; supplying springs to the World's fastest riders.The main benefit of using a titanium spring is to save weight. In most cases you will save nearly 0.5lbs, a noticeable difference in weight; making you bike lighter, faster and easier to maneuver! Unlike steel, titanium is also corrosion resistant and does not fatigue so much over long periods of time.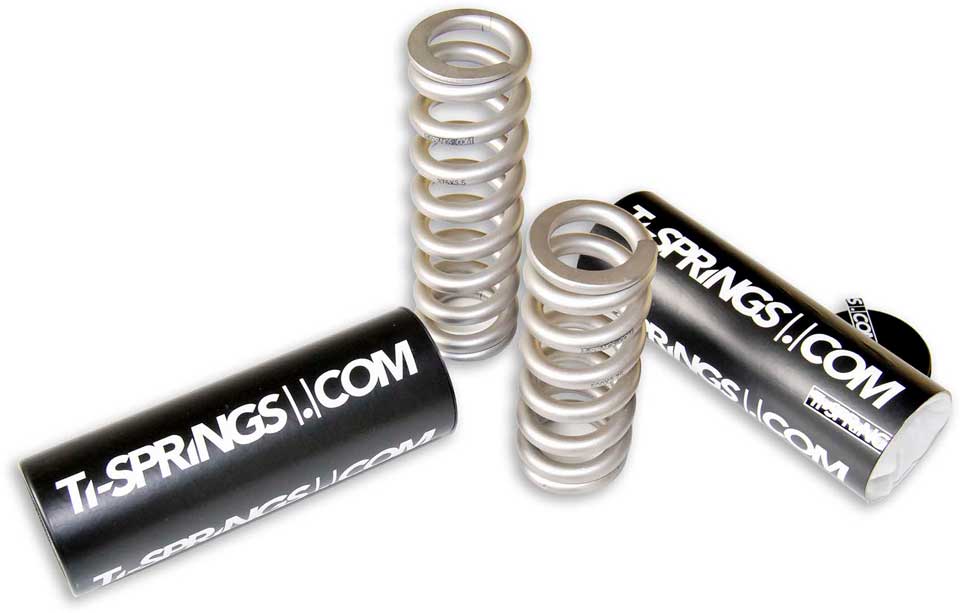 ANDREANI fluid foR MTB
In order to have the max Performance Possible from our kits, we developed a dedicated Front Fork Fluid SAE 7.5 which ensures a better flow to the fork and a better functionality to our piston kits. Our oil is available in 1/2 liter bottles and 4 liter tanks.